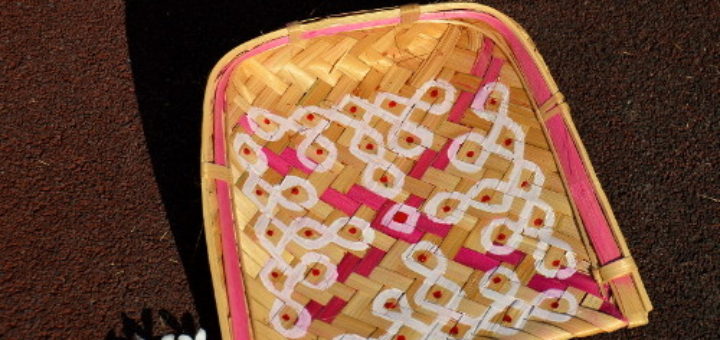 0
Suzhi kolam is a traditional South Indian rangoli (using rice flour) wherein curved loops are drawn around dots. Supadi, in Marathi, is a sieve. I tried combining these two in this decorative piece to...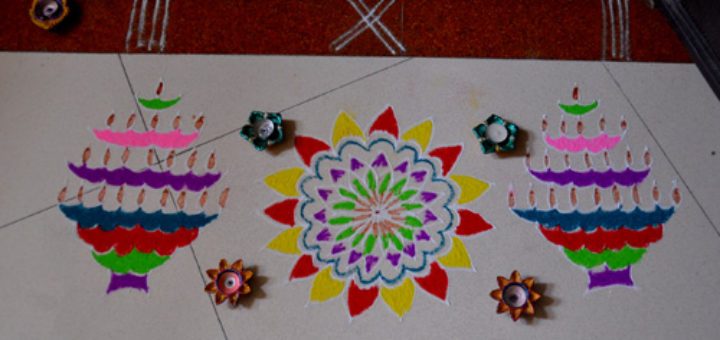 1
With the Diwali effect still settling down, we had the karthigai festival. In the south, this is actually the festival of lights (much more than Diwali). Lamps are lit all over the house and...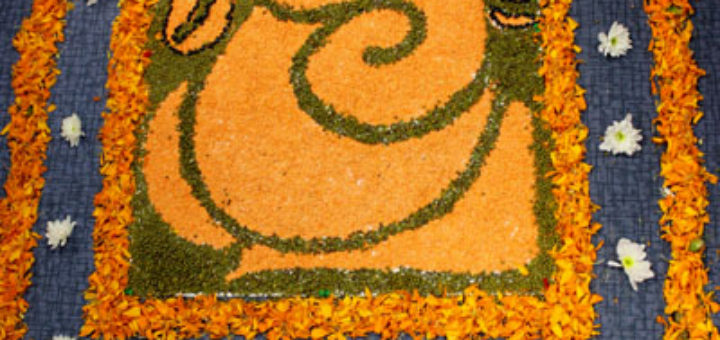 2
By Rajaram As part of the diwali week celebrations at work, we had organised a Rangoli event on one of the days. But, as part of the rules, we asked the teams not to...