Navratri Kholu 2012
Kholu is one of those occasions where there is ample opportunity to try all the "art & craft" ideas you have. This year too, it was no different. The evening light gave a golden glow to the idols, of course ensuring that every god got his due.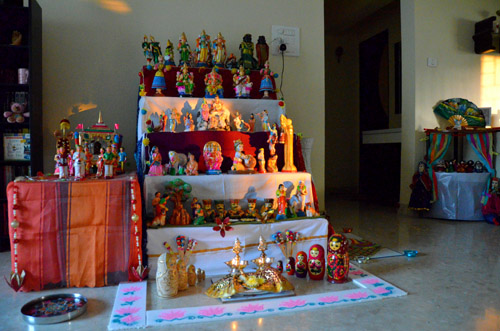 Traditionally, every kholu is accompanied by a Rangoli. This year, i chose the design of a couple doing the Dandiya, inspired probably by our frequent visits to the Village restaurant. A chariot procession along with a music band was also kept at the side of the main Kholu.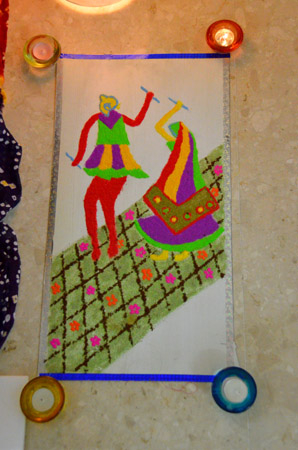 I had also created a setup to resemble a doll/puppet house, where there were handmade dolls displayed on the upper deck with a shadow puppet show at the bottom.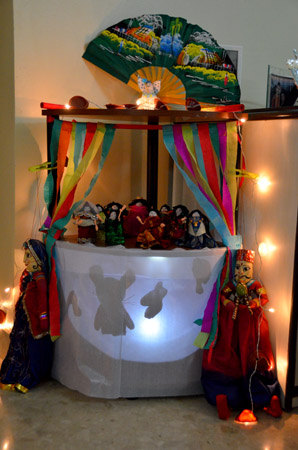 A kholu is just incomplete without a park. I chose to make a village scene trying to get in many aspects of a typical village. the name was Magaram – Magarpatta + Gramam (Tamil for village).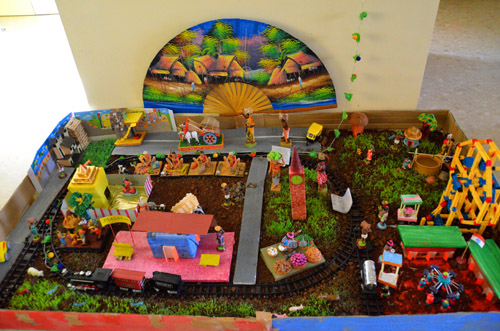 The village has few houses,a railway station, a temple, a school and even a clock-tower. I had sown Ragi seeds all over for the greenery. There is a field next to the school, from where the produce is taken on the road to the market. A sign of modern times, the village also had a "Magaram Eye" – a giant-wheel for tourists to have a bird's-eye view of the village life.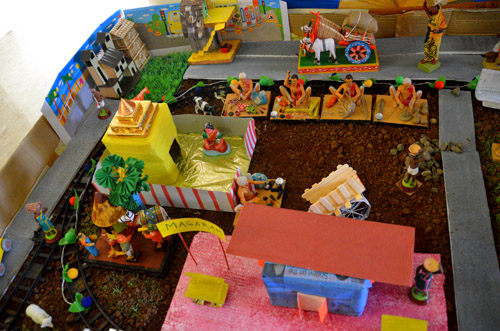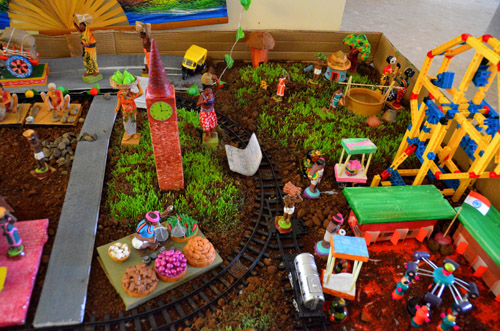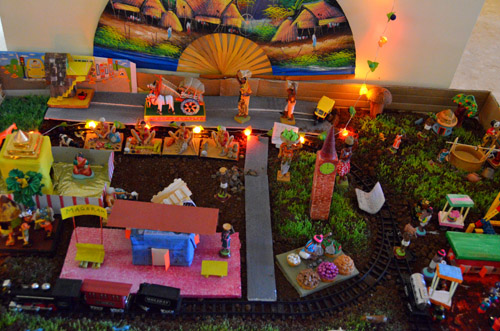 The paper lanterns which i had kept on the ground last year found a place a little higher this time. An aerial shot of the kholu…