Transfomers: From a rocking crib to a "rocking" couch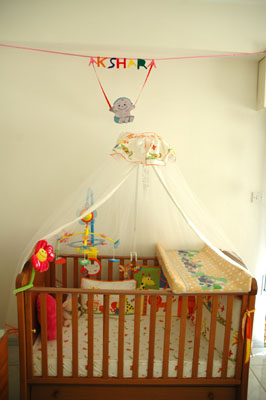 Kid's first dress – neatly ironed and saved inside a cover.
Kid's first shoe – properly cleaned and stored inside a shoe box.
But what do you do with your kid's favourite crib?
Dismantling it and keeping it in the attic doesnt sound very interesting. We dismantled it – in parts, such that each part gets a new name!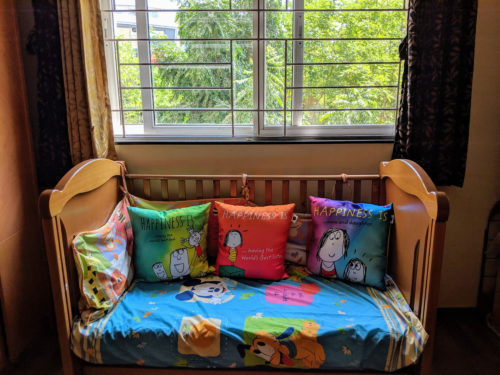 Strengthening the base ensured that even us, who weigh a little more than our kids, can comfortably sit on it 🙂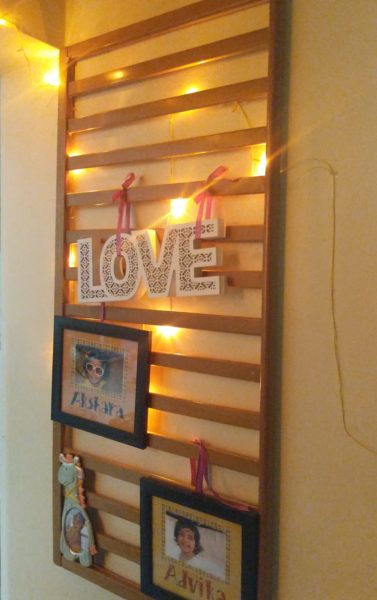 Part 2, the crib rail, transformed into a photo frame wall.
So, what do i transform next???