The glassy version – Krrish 5!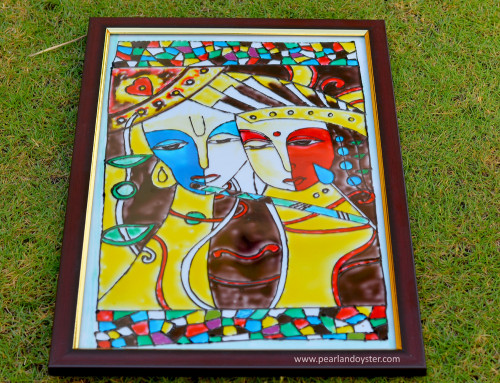 This is officially my first glass painting as the previous one was just a trial on a jam bottle .The chosen theme again is the divine Krishna. Whenever I think of painting something new the only one that appears in my mind is "Krishna" maybe because I can choose to play with all the primary and secondary colors. Not all Gods give you the liberty to paint them so colorfully without their originality being lost 🙂
Well, glass painting was not so easy as I thought. I haven't learnt any of these painting techniques and just get to learn them on a trial and error basis. Here are some tips to get started
– On a piece of white paper (equal to the size of your glass) draw/make print of the painting U would like to do. This will act as a template
– Place the print below the glass and tape them together so that it doesn't move.
– With the help of a glass liner make an outline of the entire image.
– Once the outline is done let the image dry for 2-3 hrs. Note: Do not be in a hurry to fill colors without the liner being dry.
– Fill in colours and try to avoid air bubbles.
– Allow the picture to dry for 24 hrs.
– Frame it!
There are different framing techniques for a glass painting. Some of them advise to keep a sheet of crumbled aluminium foil at the back so that the painting gets a shine. But then I didn't want that shine for my picture and so resorted to a double glass framing with a white sheet background.. This also gave me the benefit of keeping my painting dust free.