From a board game to a photo frame
M Seal is used by plumbers to seal leaks. But we do get something called white m seal which can be used for craft work. Here is my first experiment with this epoxy compound.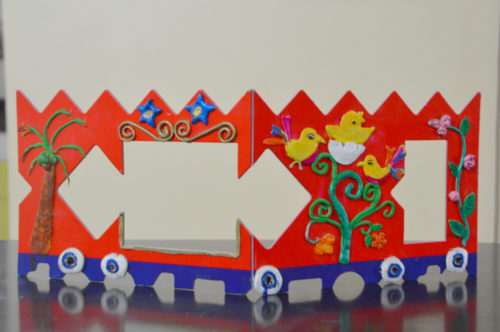 I was trying to cleanup Akshara's room when I caught hold of a cardboard template from one of her arithmetic games (which Akshara had outgrown). I felt that it would be perfect for a nice photo frame. My next step was to decide on the design .When u ask an Indian to draw a picture you will be surprised to see that 90% of them would probably sketch a scenery with mountains, sun, river ,coconut tree etc. So I too started with something similar in mind but then graduated to add some birds 🙂
M Seal can be moulded into whatever shape you need just like you shape clay dough. One important point to note is that mseal dries up very quickly. So,always be quick and work with small portions.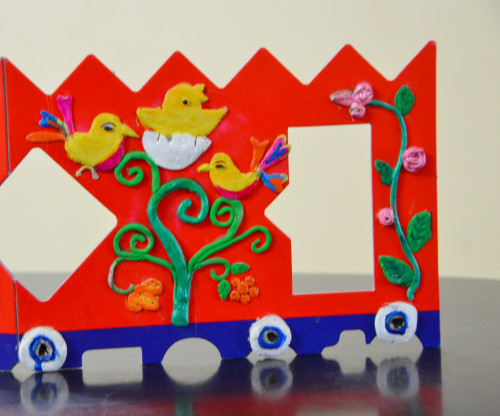 Finally , don't forget to add a nice family pic that will activate the 12 muscles required to smile 🙂