Happy Birthday Rajaram!
A simple paper quilled birthday card for Rajaram's birthday. My first official attempt at paper quilling…
I also tried to do something similar to the Google Doodles with the number 35.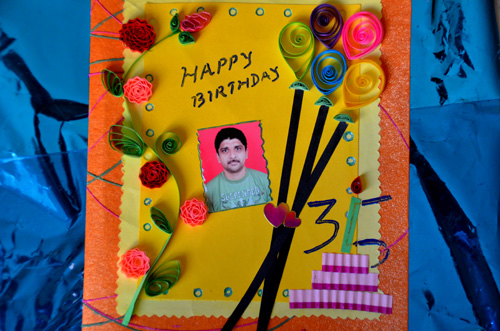 Akshara wrote the text inside the card, almost took as long as the rest of the card!